In April 2020, Selby District Council introduced a new refuse and recycling schedule to allow for the collections of the new blue and brown recycling bins. The updated schedule not only changed the weeks in which each bin type was collected, it also changed the day of the week that our bins will be emptied.
Please see the updated schedule below for the latest information.
Your next bin collection will be Wednesday:
Black Bin – Household Refuse
Green Bin – Garden Waste
Brown Bin – Paper & Card Recycling
Blue Bin – Glass, Cans & Plastic Recycling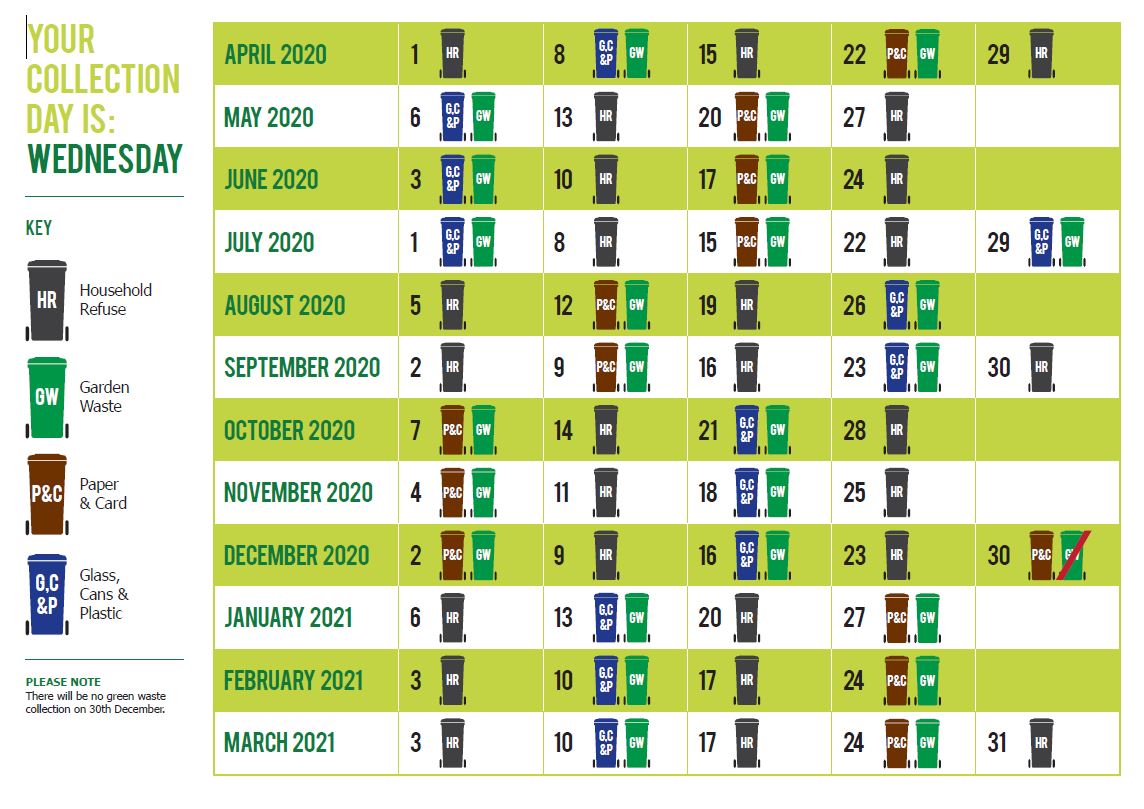 For more information on the new collections and to report a missed bin collection, please see the Selby District Council website.